Community Profile


About
| | |
| --- | --- |
| Name: | hippopboogie |
| Location: | (states/regions/territories) |
| | |
| Membership: | Open |
| Posting Access: | Select Members |
| Community description: | the graphics of hippopboogie |

Mini Bio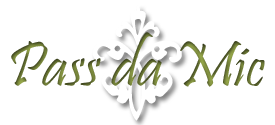 This is the place where I dump all of my various icons and graphics. Lately, most of my posts consist of icontest entries, as life is usually too crazy for me to be able to sit down and just make a batch of icons. I also usually lack the focus to churn out a large batch of icons in one sitting. I've also been really into making moodthemes, so expect to see a lot of those posted here as well.


My Main Fandoms:
♫ Johnny's Entertainment
♫ Arashi
♫ NEWS
♫ Kanjani8
♫ Harry Potter
♫ Doctor Who
♫ Star Wars

I also make a lot of random stock icons and generally anything else that strikes my fancy. Check out my tags to see everything that I have posted. If you like what you see, feel free to join the community to stay updated on the latest entries.


Affiliates:
subliminalicon
sonokotoba




Various Icontest Awards | My Resources Post
My old icons can be found at viridian_icons.
Profile layout code thanks to reversescollide
Community layout code thanks to noveltybox

Connect
aiba masaki
,
arashi
,
fantasy
,
firefly
,
fo banners
,
graphics
,
harry potter
,
headers
,
icons
,
jdramas
,
je
,
johnny's entertainment
,
jpop
,
kanjani8
,
matsumoto jun
,
moodthemes
,
movies
,
music
,
news
,
ninomiya kazunari
,
ohmiya
,
ohno satoshi
,
photoshop
,
robin hood
,
sakurai sho
,
science fiction
,
star wars
,
tamora pierce
,
tortall
,
wallpapers
,
writing
,
嵐
,
関ジャニ∞
Administrators

Members (7):

Subscribers (6):

Linking
To link to this user, copy this code:
On Dreamwidth:
Elsewhere: